So Mattel sent out an email for this: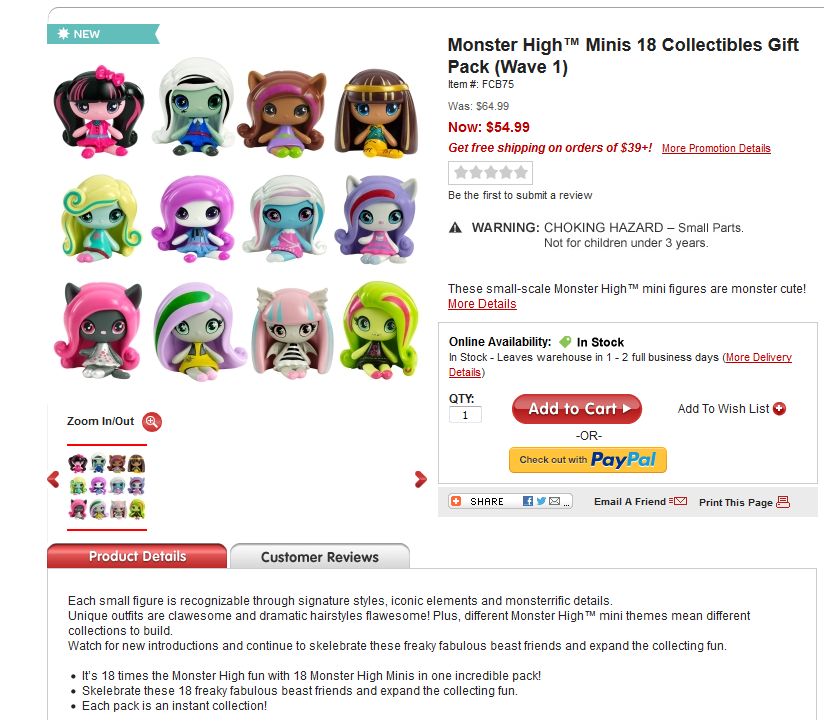 A few days ago. And I thought about it for a little while and then jumped because dude, I wanted those minis dammit and my pre-order elsewhere was a failure AND my walmarts didn't get jackshit.
I wasn't really sure what I was getting, though. See, it says 18 figures but only 12 are shown. Since I've been so stabbity about not having the option to snag any locally, I haven't kept up with the minis appearing so I have/had no idea if Jinafire, Toralei, Skelita, Twyla, Deuce, or Robecca had popped up or if it was just these twelve. Still, instant collection...
What the heck, I said, and ordered it.
It showed up within three days so heck yes to quick shipping (suck it, AG!). I was mostly expecting the minis not in boxes/bags and just kind of... a collection? I'm not sure how to word it. Not in their full blind bag glory, I suppose.
So I wasn't expecting a very big box given how small the minis are. Imagine my surprise when a big ol' brown box appeared on my doorstep about half an hour ago.
And inside?
( Eee! )