impy
And apparently I go away for one day and GOTY2018 leaks.
Luciana Vega, people: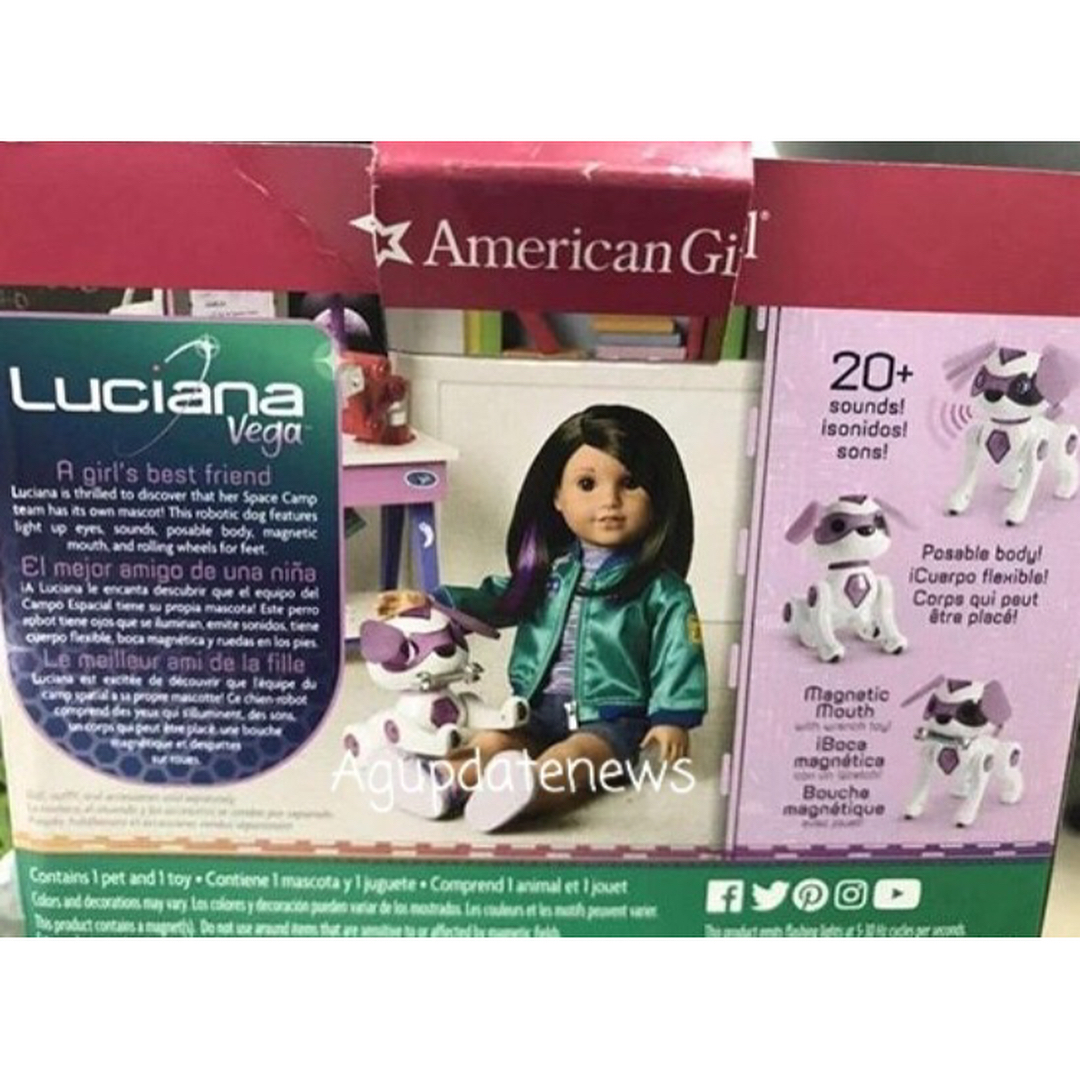 Yeah, it's the same picture cropped three ways but I'm tired and apparently work IS open tonight so... grumble.
I think she's adorable but I just bought what is that, #66? So do I *need* her? Probably not. Plus I still 'need' to get Gabby.
I kind of agree with whoever said she reminded them of Z's friend from her movie. Which is a good thing, but also a bad thing for my wallet. Woe.
Had to call and get my AG reward certificate. On the plus side, I also got a free shipping code. *eyebrow wiggle* So we'll see what mischief I can get into with that.
The ultimate downside? This morning when I was debating whether or not to go out on my balcony, I noticed a water stain on my ceiling. This is not good. So I emailed both the landlords and have heard nothing back. Which is probably for the best as I am wound up tighter than... I really don't know where I was goin' with that so meh. On the plus side, I did inspect every other ceiling in the house and only that one spot. It is also possible, though not likely, that I simply just never noticed it before. But I doubt it because after Matthew, I let them know about a tree branch that needed to be cut in that area and I feel pretty sure I would have noticed it then.